Our 8th anniversary celebrations was in Brontë Country, a town called Haworth in the UK. With the borders being closed (or horribly complicated to cross), we've had to rely on local holidays. Problem with that is that everyone, I mean EVERYONE has the same top 10 list of places to visit in England. On the plus side, this means we get to visit places very close to us that are understated and truly gorgeous.
What Is Brontë Country?
Named for the Brontë sisters, this area of England near the south Pennine Hills is spectacularly postcard worthy. A short walk into the countryside and you will see immediately why the literary sisters were inspired to write their great classics – Jane Eyre, The Tenant Of Wildfell Hall, and my personal favourite – Wuthering Heights.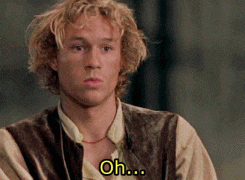 If you aren't a literary fan or weren't forced to read it in school as a truly evil form of torture, you have probably heard of legendary actor Heath, named after the dark hero Heathcliff?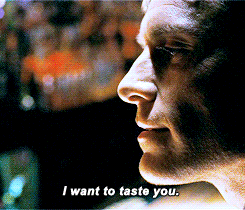 Or maybe you're a fan of Michael Fassbender who plays the quintessential role of Mr Rochester from Jane Eyre?
Or perhaps you know about it because of Kate Bush's debut single from 1978 – Wuthering Heights.
Whatever your memory of the Brontës, purposeful or accidental, you will have heard of them. Imagine my pleasant surprise that not only was it NOT a tourist hot spot, it was also only 20 minutes by train from where I live.
Haworth, UK
We happened to go to Haworth on one of the sunniest weekends England of 2021 which meant it felt like a European paradise. It was hard to imagine it being the setting for some of the gothic horrors I read growing up. We only got to see its bookish colours on the last day of our very short trip when it poured down with rain. Then, it suddenly became very clear why so many dark, depressing works were born here.
Haworth Main Street
Haworth has a cobbled main street that really feels old worldly. Walking it felt like we were suddenly transported to another era. On either side of the cobbled street are really charming galleries and independent stores – you will not see a single high street store here. We visited some truly lovely coffee shops and bought too many handmade crafts (and chocolate) here. It was all well worth it! We got to stay in one of the old (haunted?) buildings near where the sisters used to stay – so it was a real themed holiday by accident.
Walk To Wuthering Heights
Since the weather was so good, we decided to go on the walk that Emily Brontë talks about a lot in Wuthering Heights – the walk to Top Withens. It looks like it has come alive from a vintage postcard, but in HD!
Half way through the walk, there was a really lovely waterfall and a bridge across it called Brontë Bridge. It was so nice to soak our feet in it without freezing to death. It's the sort of romantic holiday I imagined as a young, naïve literature nerd!
Haunted Haworth
One of the funniest parts of our relationship is just how unbelieving of the paranormal/supernatural I am, and how "agnostic" the mister is about these things. He LOVES all things horror while I spend my time in an eye-roll loop. I'm not usually one for public displays of affection but since it was our anniversary, I thought I'd do the little things I knew he'd appreciate, like staying in a supposedly haunted room which was opposite an ancient graveyard that hosts a whopping 42,000 bodies.
I also organised a ghost walk conducted by one of the most fabulously dressed guides I've seen in my life. The walk itself was a bit awkward because it was just the two of us and the haunted guide, and also, it was summer – which means the sun was still out and about. Some of the stories were interesting, and some were bizarre. We didn't catch any ghosts. Still, I think it made me want to do more ghost walks around England.
A lot of people in this village back in the day died young because the water they drunk had flowed through the graveyard and then ended up in their houses – causing more untimely deaths, and therefore, more ghosts? It is said that the brother of the Brontë sisters also haunts this pub. I found this video after our trip, but we might go back to investigate.
All in all, this was a very enjoyable and memorable trip. I don't think we'd have visited if it weren't for this pandemic situation. But now that we have, I'm going to add it to my personal guide list and take you here whenever you come to visit.